Marketing Support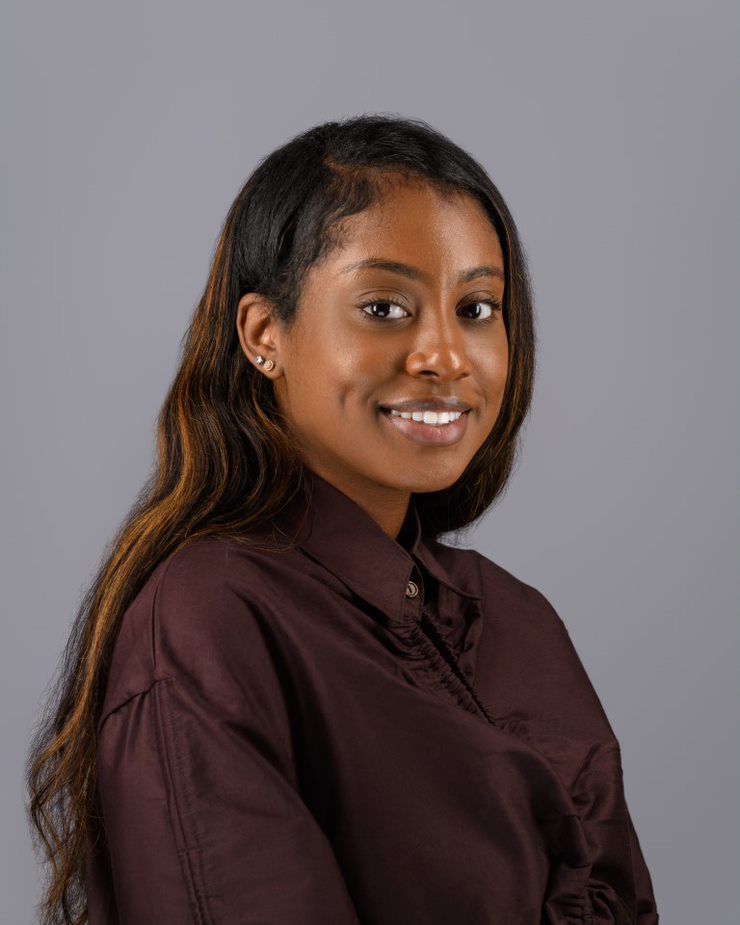 Chevoyne Green - Marketing Executive
Chevoyne Green joined TaxAssist Advisors in February 2022 in the role of Marketing Executive. She has a BA in Communication and Journalism, and five years' experience in social media, content creation and marketing.
Chevoyne's focus is on providing marketing support and guidance to the network, posting regular content across social media platforms and the creation of monthly client newsletters. She also provides support to franchisees in identifying store front locations through to the launch, along with their local marketing initiatives. Chevoyne will additionally manage the in-bound client calls strategy. Chevoyne's LinkedIn profile can be viewed here.
Franchise Recruitment
David Paulson QFP - Senior Vice President, Franchise Development
David joined The TaxAssist Direct Group in 2009 with the responsibility for franchisee recruitment in the UK. During this period, David was instrumental in recruiting 93 franchisees into the UK network, plus over 20 franchisees in Ireland and Australia. David was also responsible for brokering the sale of our first £1million ($1.6 million) franchise resale. As Senior Vice President, Franchise Development, David leads the expansion of the TaxAssist brand into selected international markets. This role includes supporting US Area Representatives with franchisee recruitment and ensuring legal compliance with US franchise regulations. David's LinkedIn profile can be viewed here.

Franchise Support
Richard Chatten-Hague BA (Hons), QFP, DipFM - Vice President, Franchise Support
Richard joined TaxAssist in July 2015 following seven years at a leading international franchise consultancy and publishing company, FDS. Richard graduated from the University of Northampton with a First-Class degree in Retail Marketing before joining FDS and specialized in creating Franchise Operations Manuals for businesses expanding by franchising, working alongside experienced franchise consultants and working with a number of national and international clients. Using his experience in national and international franchising, Richard's role is to manage global franchise recruitment strategies and provide the initial and ongoing training and support to our US network of Area Representatives, as well as delivering training and support to our Area Representatives' network of franchisees. Richard's LinkedIn profile can be viewed here.
Group Digital Technology
Richard Washington - Group Digital Technology Manager
After five years of working with one of the UKs leading franchise consulting and recruitment companies Richard joined TaxAssist in 2010, bringing with him a high level of technical knowledge in programming and database administration. Since joining Richard has pushed forward the TaxAssist online presence, implementing a local website for each franchisee, rebuilding from scratch the TaxAssist Support Site and implementing a custom ticketing system for the Technical Helpdesk. Richard is responsible for the relationship management with our recommended IT, telecommunications and printing partners as well as for the continuing development of our global web-based systems. Richard's LinkedIn profile can be viewed here.
Group Software
Simon Hutchinson - Group Software Manager
Simon is responsible for the management of the core software estate in use by TaxAssist franchisees, including supplier management, training delivery, integrations and escalations. Prior to joining TaxAssist in 2016, Simon spent 18 years working across IT Training, Service Delivery Management and Customer Relationship Management roles in the housing and health industries. Simon has project managed, as well as designing and delivering training courses for multiple software implementations, and is customer-focused to ensure that the right solution is being delivered. Simon's LinkedIn profile can be viewed here.
Group Training
Sam Skyring FCCA, MAAT, ACIPP - Group Training & Communications Manager
Sam Skyring qualified in 2014 with a medium sized firm of accountants in Norwich and developed strong relationships with her clients and helped them with bookkeeping, tax returns, payroll, accounts preparation and tax issues. Sam joined the Technical Support Team in November 2014 as a Technical Manager, assisted franchisees and their staff over the phone with technical queries, headed up training courses and undertook due diligence visits to franchisees. Sam took up the role of Franchise Development Manager in 2017 and was then promoted to Group Training & Communications Manager in 2019 with responsibility for looking after all of the training needs for the network, alongside preparing client facing technical marketing material. Sam's LinkedIn profile can be viewed here.
Group Finance
Jo Nockels FCCA, FMAAT - Group Financial Controller
Jo is AAT and ACCA qualified and before joining TaxAssist in 2010, looked after a range of clients in the small business sector at Larking Gowen. Formerly, Jo was the Senior Training & Technical Communications Manager and worked alongside the Business Development team, to ensure communications to clients were accurate, timely, relevant and easy to understand. The other part of her role saw her managing the TaxAssist Training Academy, as well as delivering courses herself. In 2019, Jo was promoted to Group Financial Controller and is responsible for the day-to-day management and ongoing development of the group finance team and functions for the TaxAssist group of companies. Jo's LinkedIn profile can be viewed here.
Group Technical
Andy Gibbs ATT, CTA - Group Technical Manager
Andy joined us from one of the big four accountancy firms where he looked after the affairs of high net worth individuals and private equity executives. Prior to this he worked at a regional practice where he dealt with the affairs of owner managed businesses and private individuals. Andy has dealt with both tax compliance and tax advisory projects across a range of industry sectors. Andy is a qualified Chartered Tax Adviser (CTA) and holds the STEP Advanced Certificate in Trust and Estate Accounting. Andy's LinkedIn profile can be viewed here.
Group Compliance
Tim Duffield BA (Hons), FCCA - Group Compliance Manager
Tim is FCCA qualified and originally joined the Technical Helpdesk in 2009, before moving into a technical project role. After a two-year spell in practice, he returned in 2018 and was promoted to his current compliance role in 2020. Tim manages compliance for the TaxAssist Group's UK companies, and acts as a source of best practice and guidance for the whole group. Tim's LinkedIn profile can be viewed here.
Group Marketing
Kelly Chick - Group Marketing Manager
Kelly joined the Business Development Team in July 2020, following an extensive agency background working for a number of national brands in both B2B and B2C environments. Reporting to the Group Business Development Director, Kelly oversees the Marketing, Social and Inbound teams, implementing the national and local marketing campaigns for the acquisition of network leads. Kelly's LinkedIn profile can be viewed here.
BACK TO TOP